TMC Honors Paul Myers as 2020 Wheel Master
May 20th, 2021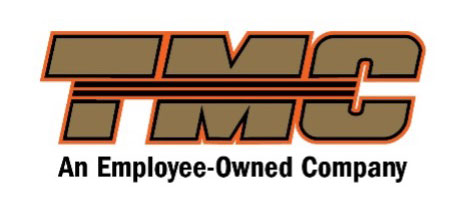 FOR IMMEDIATE RELEASE
TMC Honors Paul Myers as 2020 Wheel Master
DES MOINES, Iowa, (May 19, 2021) –
TMC is proud to announce that our 2020 Wheel Master award goes to Paul Myers! There was no better time to congratulate Paul on his accomplishment than on his 25th anniversary with TMC. Paul has spent his entire driving career here at TMC and no one is more deserving of the 2020 Wheel Master award than Paul.
The Wheel Master award is the highest honor given to our drivers at TMC, and was created as a way to recognize the best of the best among a fleet of impressive drivers. With a remarkable 2,959,806 safe miles under his belt, Paul is clearly dedicated to safety and is an expert at securing all of the different types of loads he hauls. Safe drivers rely on proven methods to head off danger and Paul knows to stay vigilant.
Reflecting on his success, Paul recognizes the invaluable advantage of support from the families of drivers. He gives credit to his own family for their encouragement to him over the years. Paul's wife, Theresa, has ridden full time with him in his truck for the last 18 years. When Paul learned about this most recent accomplishment he said, "I couldn't believe it. I never dreamed it would happen." Although he didn't anticipate the distinction, Paul said Theresa predicted he would be a Wheel Master due to his success and passion for TMC.
Myers' Fleet Manager, Brent Smith, had this to say, "Paul is a very loyal and hardworking individual. That hard work and his dedication to his craft has made him an invaluable resource for the Specialized Division and for TMC." Brent and Paul have worked together for eight years and Brent was thrilled when he was able to tell Paul the good news and congratulate him.
Paul shares that traveling the open road offers a certain kind of peacefulness that we often hear about from drivers. There is a sense of freedom that he enjoys without being tied to one location all the time. Paul plans to drive for a few more years, then spend his time camping, relaxing, and taking it easy. While reminiscing over the last 25 years, Paul explained how much that the industry and his job has changed. Paul has adapted to the changes and makes the most out of every day on the road. He makes it sound easy, saying, "I just come out here and do my job". Nonetheless, we know it takes skill and dedication to meet such a milestone and we appreciate his focus on safety and customer service.
We are so excited to present this prestigious award to Paul Myers and look forward to the Wheel Masters Luncheon that is scheduled to happen later in the year. Myers' hard work for the last quarter of a century has not gone unnoticed. Congratulations on being named the 2020 Wheel Master!
About TMC Transportation
TMC Transportation is the nation's largest employee-owned open deck transportation company. TMC provides expert transportation services and supply chain management solutions throughout the 48 contiguous states. Founded in 1972, TMC is headquartered in Des Moines, Iowa, and is known for its integrity, innovation, superior safety record and dedication to quality and customer service. The company's claim-free, on-time delivery record is the best in the business and is consistently recognized by its customers. Visit us at – tmctrans.com.