The CRST You Need To Know
June 23rd, 2021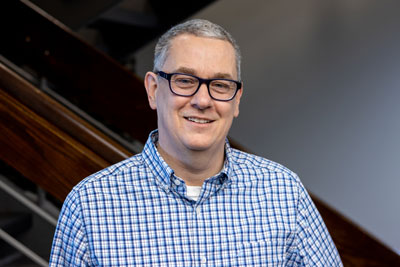 CRST The Transportation Solution, Inc.
CRST (founded as Cedar Rapids Steel Transport) didn't start as a trucking company. In 1955 Herald and Miriam Smith started their business out of an old chicken coop. They convinced drivers who were taking livestock to Chicago that deadheading was bad business, and got them to bring steel back to Cedar Rapids instead. They didn't even own a truck or trailer when they founded the company!
And that is how one of the most successful trucking and logistics companies in the world began.
The years have been very good to CRST – going from a no-truck fleet when it was founded, to a top-10 fleet in America. Today, it sits as one of the largest privately-held carriers in the country, providing vital and timely transportation services throughout North America. (U.S. + Canada + Mexico)

But it hasn't always been golden years for CRST. With all the growth since 1955, they've faced many challenges and have had to innovate to overcome them. One of those challenges was unifying multiple CRST fleets and brands under one universal brand known as CRST The Transportation Solution, Inc. This is a simplified version of CRST over the years.
If you've been in trucking or transportation for very long, you know the name CRST. If you've been in the business for a little while, you'll know and remember CRST names from the past like:
CRST Malone
CRST Van Expedited
CRST Expedited
CRST Flatbed
CRST Dedicated
CRST Logistics
Prior to the new name change, each division had its own separate CRST brand, which could definitely complicate things. Flatbed vs. Dry Van vs. Dedicated, etc. Each was its own separate entity.
Today, they are known as simply – "CRST The Transportation Solution, Inc."

By unifying all their CRST brands and businesses, they found efficiencies to run the business better and made it easier for their customers and drivers.
Today when you call CRST, they handle everything for you. It doesn't matter if you're moving shoes or a bulldozer – they have more streamlined solutions to help your business.
Someone who has been along for the long haul is Jim "JC" Chapman – Director of Enterprise Recruiting for CRST. You'll want to hear what he has to say.
JC has been with CRST for 30 years, going back to when CRST had a fleet of 450 trucks! He's seen the growth, he's seen the challenges, and he's definitely seen the results of CRST working together with their drivers to be successful.
When asked about what makes CRST so unique, his first words were, "We develop a connection with our drivers. We want every driver's dispatcher to talk to their driver daily so they can understand the driver more and better – and build a relationship with them – so we can all move forward together."
That's right – every dispatcher talking to their drivers – daily!
Ever need info from your dispatcher and can't get in contact with them? Wonder who planned your loads and routes? Have a question out on the road, and you need a dedicated, helpful, knowledgeable person on your side? JC has put this process in place for all CRST drivers because he saw how to help drivers succeed.
His favorite part of being at CRST – watching drivers improve their careers.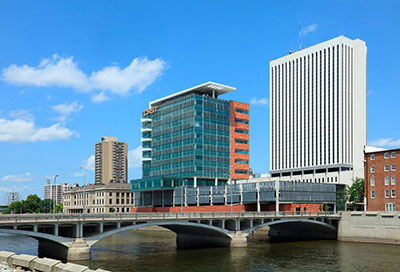 Wait… what?!?
The Director of Enterprise Recruiting should be excited about getting trucks seated. He's got pressure from Sales and Management to make sure drivers are attracted to the fleet, talking with recruiters, and joining CRST as a critical part of their business.
So, seeing drivers be successful in their career isn't the answer you typically get from a Director of Recruiting; most in that role say the best part is seeing a driver join their organization. But JC's favorite part is seeing drivers be successful – from new folks becoming a CDL holder, using that personal growth to drive a truck and start a career as a company driver, and then seeing some develop and own their truck at CRST.
But JC didn't stop there. He shared how the reward for him in his role isn't just hiring the driver – it's seeing them on their journey and being successful with CRST. He gets excited seeing their growth and drivers making a career with CRST. He can appreciate that and testify to it; remember – he's been there 30 years!
So how exactly does CRST help and develop the career of a driver? The first thing JC mentioned was thanking their drivers. He truly understands that drivers are the most valuable asset in the company, and he believes saying "thank you" for your hard work is essential. You can see that theme throughout the company.
As a family-owned company, those family values pass on and carry on to every nook and cranny of CRST. And JC has experienced this first-hand during his career. He spent his first 17 years in Operations before making the shift to Recruiting, where he has planned the strategic growth of the Recruiting Department to better serve drivers and prospective drivers. JC knew if they had more staff, they could better communicate their culture and deliver the message to more drivers that CRST is the best place for them, their future, and their career.
Before JC was building a world-class Recruiting Department, he rode his bike, played baseball, watched movies, and ate ice cream in his hometown of Le Mars, Iowa. That ice cream part of his story is important because Le Mars is considered the "ice cream capital of the world" since Wells Blue Bunny Dairy is based there. With just 9,000 residents, it's not a big city. But it was the perfect "all-American" kind of a town where he grew up.
It was in this town, in that community, that shaped JC's mindset of getting to know someone and helping them succeed – and that is the vision that is carried out in the Recruiting Department at CRST under his leadership. JC wants to drivers to be successful and his team wants drivers to hear about all that CRST has to offer. Together they help drivers find the best fit for them so they can be successful at CRST.
In JC Chapman, you're talking about someone who analyzes the day – every single day. He spends up to 60 minutes trying to find ways to do things better and make CRST better. And he knows it's working because more and more CRST drivers are talking about the positive changes they've noticed in the last year.
Take just a second and think of someone you know that has worked hard and been rewarded. That person might have had a rough start, but with hard work, determination, and catching a few breaks, they were able to turn things around and find success. Stories like that encourage you – they remind you that you can accomplish goals. You see for yourself in someone else's hard work and by working together, we can all find success.
This is exactly what JC sees in CRST. They want to help anyone and everyone work towards and find success.
Here's proof:
No experience? CRST will help you get your CDL.
Got your CDL and need a job? CRST has solo, dedicated, team, home daily, home weekly, and home monthly positions – nationwide. There is absolutely no doubt you can find a position that suits you.
Been a company driver and want to own your own trucking business? They have the financing and freight that makes a Lease Purchase into an Owner Operator a reality – and they have the plan lined up with every detail.
Want proof? Call one of the CRST recruiters and see how quickly you are thanked. Yes, thanked! They'll thank you for being in trucking because they all understand that it takes everyone to work hard and work together for the trucking industry to be successful. And that success starts and stops with drivers, and the entire CRST Recruiting Dept. understands that.
With everything that has gone on in the last 15 months, the current state of the freight and transportation markets, and where the future is headed – success is quite literally being driven and delivered by drivers. It's why CRST is committed to helping people get their CDL, so their dream of being a professional driver becomes a reality. It's why they offer so many family-friendly job options for drivers, while ensuring timely delivery of goods to CRST customers.
We asked JC what's been going on recently and what's next for CRST. Going from multiple CRST brands into one unified company involved a lot of change. But JC says, that CRST isn't done changing yet. Here are a few highlights:
Technology – JC started by sharing how CRST is using technology to instantly connect all their recruiters to a driver on the phone. Suppose you're talking to a recruiter and ask them a question that they have to look up – what if you never got put on hold? At CRST, the recruiter can ask someone on their team to look it up while you stay on the line talking to them. Nothing is worse than getting to know someone, getting put on hold, and getting cut off. Calling back is a hassle, and CRST has found that drivers talk more to recruiters. The drivers have a much better recruiting experience because there aren't delays or pauses in the hiring conversation.
Jobs For Any Driver – This is something you've got to talk about to a CRST recruiter to believe. They claim (and they're right) they have a job offer for any driver, anywhere. JC put all the pieces together and got his Recruiting team to share these offerings with drivers. If you want a Team Dedicated job, they have it. Want a solo home nightly? They have it. Want a weekly, regional job? Just ask. Want OTR and to see the country with max miles, home monthly? They have the freight, routing, and flexibility to keep you moving and get you back home on time. JC made it abundantly clear that the new CRST The Transportation Solution, Inc. of today, and not the former six CRST brands of years gone by, is built to offer drivers the job they want, where they want.
Ambassador Program –
JC and his team noticed that a lot of new drivers had questions about a career in driving.  Young drivers often wonder about their future: What does three years in driving look like? How long does it take to run a million miles? Recruiters and dispatchers couldn't always answer their questions. So, JC and his team launched a program where new drivers are connected to a current, experienced CRST driver. The results have been impressive. New drivers find new friends and are free to ask what's on their mind. Not just driving questions but life questions. That interaction has built a more-engaged community within the CRST driver fleet. This is just what JC had in mind when he thought about Le Mars, the community he grew up in when putting this program together. He saw people getting to know each other and growing together; the CRST Ambassador Program does just that for CRST drivers.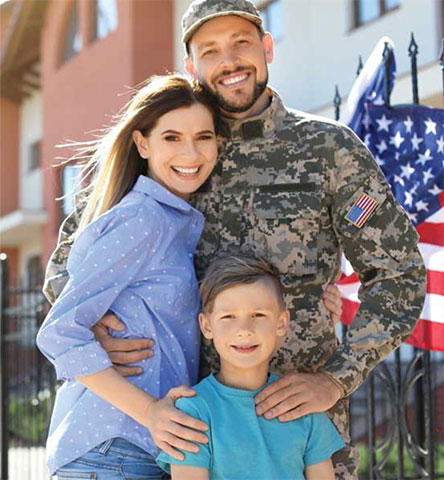 Military Welcome – If you're former military, you'll have a place at CRST. Veterans get paid extra for their service if they have a good standing DD-214. CRST's Apprenticeship Program allows you to use your G.I. Bill for additional tax-free income. If you already have your CDL-A, no problem! You still qualify for extra pay.
—
Now you know CRST – the new CRST The Transportation Solution, Inc. And you know it because someone like JC Chapman grew up in a close-knit community in Iowa, and he wanted the company to reflect his community. The success CRST drivers enjoy isn't by mistake and it isn't because drivers go it alone. It's because everyone works together to support drivers and make sure they're successful. From the job types offered to the technology in recruiting calls and the Ambassador Program, everything has been developed to help drivers find success. Thanks, JC, for taking time each day to make tomorrow better for CRST and its drivers.
If you would like information on a career with CRST, Click Here to see all current driver job openings.
And if you'd like to speak with a recruiter call 866-678-8195.