Roehl Relaunch Program Brings New Job Opportunities
October 22nd, 2020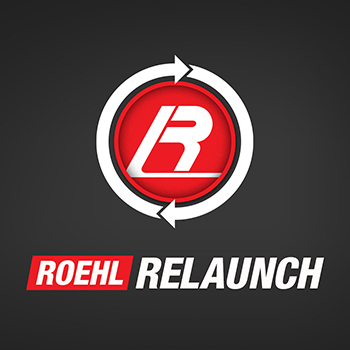 PRESS RELEASE – 10/21/2020
Roehl Transport has announced a new program to add 300 truck driving jobs that will help CDL-A holders who stepped away from their commercial driving career for other non-driving employment. The Roehl Relaunch Program is open to former truck drivers who may have left trucking for positions in construction, manufacturing, retail and other industries as well as current drivers in local trucking jobs who may not be getting the income they need.
"As the coronavirus pandemic continues, many people are out of work. The economic impact on those families can be tremendous," said Tim Norlin, Vice President of Driver Employment. "For all the former drivers seeking to relaunch their CDL careers, Roehl is prepared to help re-sharpen their driving skills while also recognizing their prior experience as a commercial vehicle driver."
Drivers who complete the Relaunch program will be given credit for their prior experience rather than starting over at entry level driver pay rates. "The Roehl Relaunch Program creates additional driving opportunities – in time for the holidays – and demand for our services is at an all-time high as we enter the peak season for shipping" he continued.
Roehl is also rewarding current drivers through the 2020 Peak Season Bonus, which was announced in early October. Roehl company driving teammates will receive a 2020 Peak Season Bonus of $0.02 per mile for dispatched miles driven between October 18, 2020 and January 31, 2021.
By recognizing and rewarding driving teammates for the important work they do during this very busy time, Roehl lives up to its value of Driver Success. Creating the Roehl Relaunch Program also supports Driver Success by providing the care and solutions to help drivers meet their personals and professional needs.
The 2020 Peak Season Bonus for truck drivers also applies to new candidates seeking a truck driving job with Roehl, including those in the Roehl Relaunch Program. "No matter your experience level – from seasoned veteran to a former driver seeking to get back into trucking to someone looking to get your CDL, Roehl is a stable carrier that will support you," Norlin commented.
Roehl Transport is one of North America's safest, largest and most successful trucking companies, and more than half of Roehl drivers are home every week. In addition to the Roehl Relaunch Program and the Peak Season Bonus, earlier this year Roehl introduced Address-to-Address Practical Mileage, which more accurately reflect the miles Roehl drivers have driven on each load.
Roehl offers local driving jobs, home weekly regional and dedicated trucking jobs and national, over-the-road jobs with flexible home time. For more information on how you can Relaunch Your Career, visit www.Roehl.Jobs.